The first action-packed trailer for Dune: Part 2 is finally here
We've been waiting to catch a glimpse of Dune: Part 2, the second part of Denis Villeneuve's visually stunning, ambitious adaption of Frank Herbert's seminal sci-fi novel. Warner Bros. dropped the first official trailer today, featuring Timothee Chalamet's Paul Atreides riding a sandworm to win the respect of the Fremen, as well as the introduction of the nefarious new villain from House Harkonnen.
(Some spoilers for Dune: Part 1 below.)
As we've reported previously (also here and here), Herbert's novel Dune is set in the distant future and follows the fortunes of various noble houses in what amounts to a feudal interstellar society. Much of the action takes place on the planet Arrakis, where the economy is driven largely by a rare, life-extending drug called melange ("the spice"). Melange also conveys a kind of prescience and makes faster-than-light travel practical. There's betrayal, a prophecy concerning a messianic figure, giant sandworms, and battle upon battle, as protagonist Paul Atreides (a duke's son) contends with rival House Harkonnen and strives to defeat the forces of Shaddam IV, Emperor of the Known Universe.
Dune is notoriously difficult to adapt—as David Lynch discovered when he directed his critically panned 1984 film adaptation—but Villeneuve found the trick was to split the novel in half. The first film covered events in the first half of the novel, and Dune: Part 2 covers events in the second half. But Part 2 wasn't automatically guaranteed; it depended on how well the first film performed, and Dune: Part 1 had the misfortune to run headlong into the COVID-19 pandemic, resulting in several delays in its release date. Villeneuve wrote an op-ed for Variety, sharply criticizing the studio's decision to release Part 1 simultaneously in theaters and on HBO Max (for a 31-day period), predicting this could result in the film underperforming at the box office ("piracy will ultimately triumph"), leading to a cancellation of the planned sequel.
Despite the stacked odds, Part 1 grossed over $400 million globally against a $165 million budget, earned critical acclaim (you can read the largely positive Ars review here), and snagged 10 Oscar nominations, including for Best Picture. It won six Oscars: Best Sound, Original Score, Film Editing, Production Design, Visual Effects, and Cinematography. So naturally, Warner Bros. greenlit the sequel.
Part 1's finale left Paul and his mother, Lady Jessica (Rebecca Ferguson) presumed dead in the harsh desert of Arrakis, having fled their home when Baron Vladimir Harkonnen (Stellan Skarsgård) betrayed the family and killed Paul's father, Leto (Oscar Isaac). They were taken in by the Fremen, the planet's native inhabitants, who include Chani (Zendaya) a girl who had been appearing in Paul's dreams/visions.
All the surviving principles from Part 1 reprise their roles in Part 2: Chalamet, Zendaya, Ferguson, Skarsgård, Javier Bardem as Stilgar, Josh Brolin as Gurney Halleck, Dave Bautista as Glossu Rabban Harkonnen, Charlotte Rampling as the Reverend Mother Mohiam, and Stephen McKinley Henderson as Thufir Hawat. New cast members include Christopher Walken as Shaddam IV, emperor of House Corrine; Florence Pugh as his daughter, Princess Irulan; Austin Butler as Harkonnen's younger nephew, Feyd-Rautha, presumed heir on Arrakis; Lea Seydoux as Lady Margot, a Bene Gesserit who is tight with the Emperor; and Souheila Yacoub as a Fremen warrior named Shishakli.
Per the official premise:
Dune: Part Two will explore the mythic journey of Paul Atreides as he unites with Chani and the Fremen while on a warpath of revenge against the conspirators who destroyed his family. Facing a choice between the love of his life and the fate of the known universe, he endeavors to prevent a terrible future only he can foresee.
Variety recently unveiled an exclusive sneak peek at Part 2, coinciding with an exclusive showing of the full trailer during Cinemacon in Las Vegas. (It was not released to the public until today.) Villeneuve described Part 2 as "an action-packed, epic war movie," more dense and less contemplative than Part 1, and the entire film was shot in IMAX (compared to 40 percent of the first film).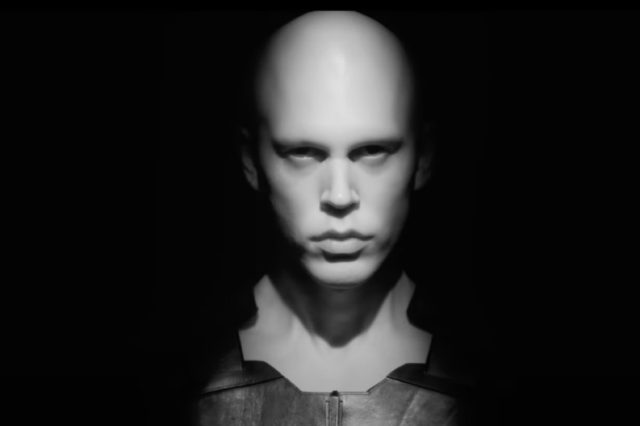 We barely saw Zendaya's Chani in Part 1, so it's nice to see her getting a lot more screen time in the trailer, as her romance with Paul blooms. It looks like there's some tension brewing between Paul and Lady Jessica (now sporting facial tattoos), and we see Pugh's Princess Irulan speculate that perhaps this is not the end of House Atreides since there's a chance Paul might still be alive—which of course he is. There's also a fiery scene that just might be Harkonnen's forces burning Caladan, the homeworld of House Atreides.
While Paul was young and still very much a student in the first film, in Part 2, he is now well on his way to becoming Muad'Dib, prophet of the Fremen. The obvious highlight of the trailer is the sequence showing Paul's first ride on a sandworm—basically waterskiing across the sand, in defiance of Stilgar's advice to keep things simple and avoid fancy moves. It's a major rite of passage in Fremen culture. In another scene, he prepares for a crysknife battle with Butler's Feyd-Rautha ("May thy knife chip and shatter"), his eyes now the same icy blue hue of the Fremen due to regular spice consumption. The trailer ends with Paul acknowledging the cheers of thousands of Fremen.
Dune: Part 2 is slated to hit theaters on November 3, 2023.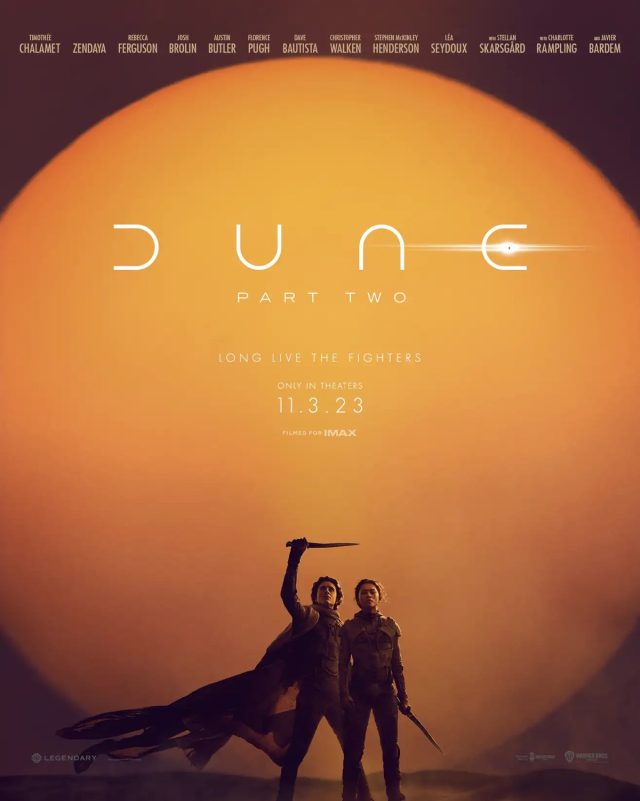 Listing image by YouTube/Warner Bros.